Rent tech for your business
Flexibly, worry-free, at low monthly prices
Always use the best tech
and still have budget for your business ideas due to low monthly prices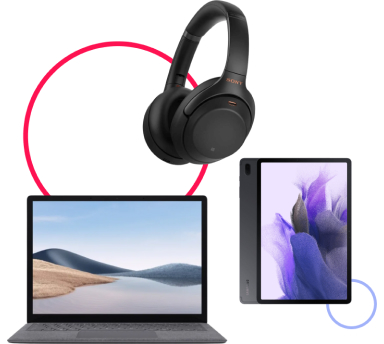 Stay agile in turbulent times
by adjusting rentals to your current needs thanks to flexible rental periods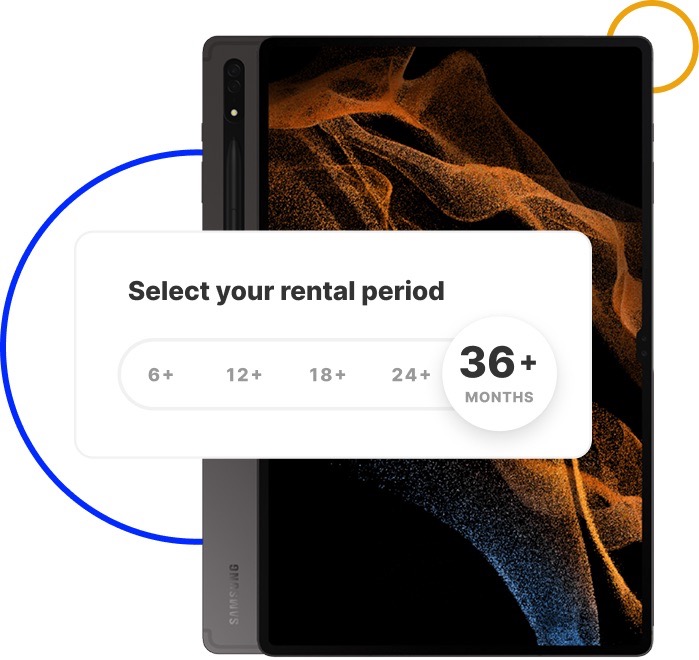 Grover Care
If an asset breaks, we'll cover 90% of the repair costs
Renting helps most businesses
What kind of company do you work for?
I'm a Freelancer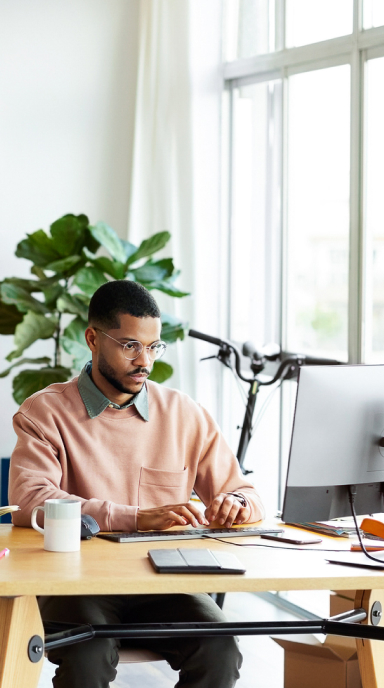 I work for a (growing) Startup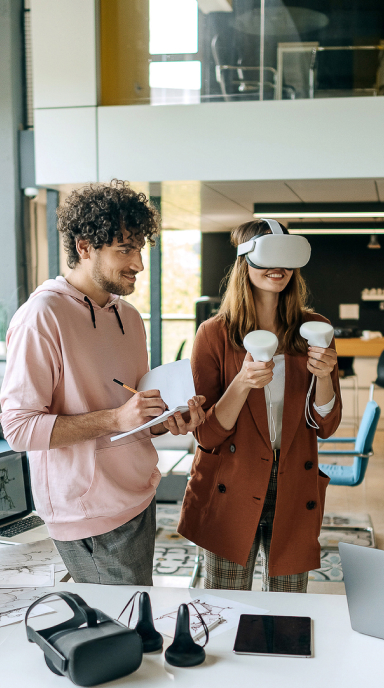 I work for an established Corporation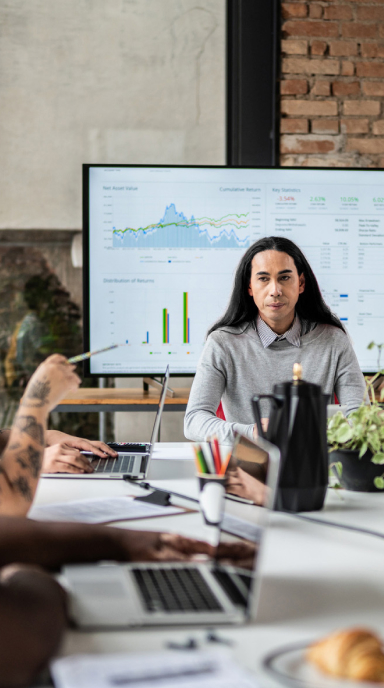 Companies that trust Grover Business
Choose from more than
3,000 products
Introducing
Grover Business Premium
Manage all your tech in one tool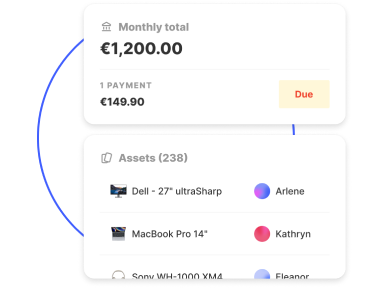 Keep track of your tech at a glance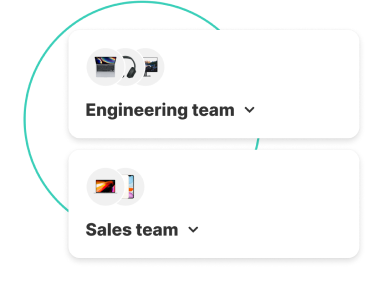 Equip your team faster using kits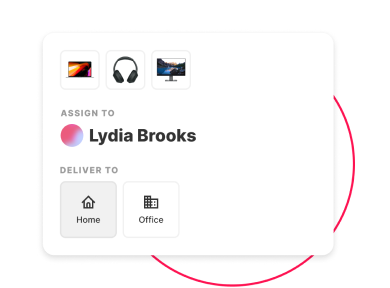 Assign and ship tech to employees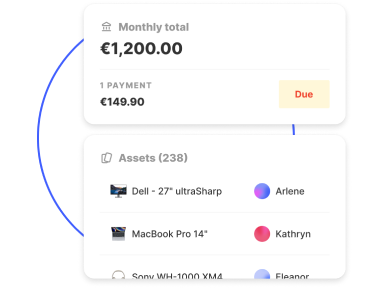 Keep track of your tech at a glance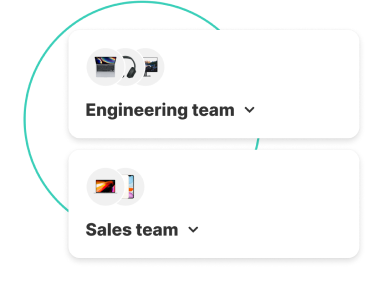 Equip your team faster using kits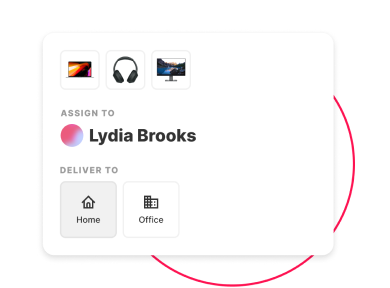 Assign and ship tech to employees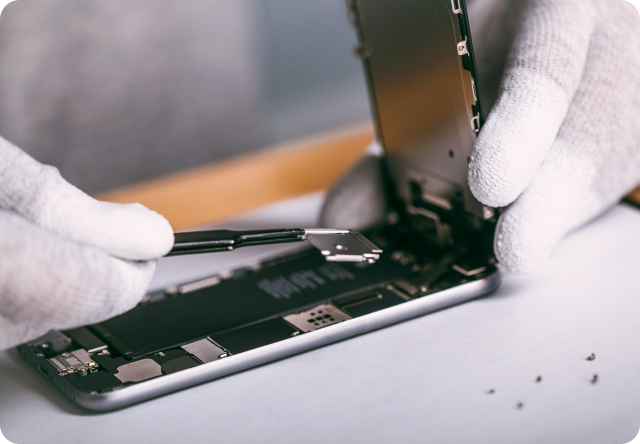 Grover Business
Frequently asked questions
How do I rent with Grover Business?
Create a business account and choose the tech you want to rent. For most assets, you can select a minimum rental period of 1, 3, 6, 12, or 24 months.

Subscriptions are billed on a monthly basis. After the minimum rental period, you can keep on renting or return the asset free of charge.
How do I get a Business offer?
If you can't find the right assets or want to order in larger amounts, please get in touch with our business support. Reach them via the chatbot, or email: offers@grover.com.
What happens if an asset gets damaged?
If your product is damaged during the rental period, Grover Care covers 90% of the repair costs (50% coverage for drones). You won't be charged for any device errors or defects from the manufacturer.

If the damage to your device is beyond repair, Grover Care will only require you to pay 10% (or 50% for drones) of the Recommended Retail Price (RRP) determined at the beginning of your rental. Normal signs of use will be removed for free.
Can a public institution use Grover Business?
Yes, you can also rent tech for a public institution—for example a school, a library, or a theater—with Grover Business. If you need help creating an account, please get in touch. Our
business support
is happy to help.
Are all Grover products new?
Grover rents out new and as good as new products. Before a device is shipped, it must pass our extensive quality check and go through a multi-stage preparation process. If a device doesn't meet your expectations, please get in touch with
business support
. We'll freely and immediately replace any asset that isn't in good shape when delivered.
How can I return a device I no longer need?
After your minimum rental period, you can return your assets for free. Go to My Tech > End rental to download your return label. Please make sure to reset the asset to its factory settings and unpair any user accounts.

As soon as your package is received by the shipping service provider, your monthly payments will be paused. The rental ends when we've received the product and checked if it's in good condition.
What is Grover Business Premium?
With Grover Business Premium you get an
all-in-one tool
for all tech-related processes in your company. A glimpse of the available features:
Assign assets to employees
Assign, unassign, and reassign assets flexibly
Keep track of who uses which tech
Find unassigned tech for new joiners immediately
Create and manage employee profiles
Create employee profiles manually or import data from a CSV file
Add home addresses to deliver assets directly to remote workers
Choose between office and home addresses during checkout
Track orders
Keep track of your order status
Ensure a smooth delivery
Manage payments
Keep track of due and overdue invoices
Check and download all recent and past invoices
Create and order tech kits
Create custom tech kits for your teams
Order and reorder kits with a few clicks
Filter and analyze
Filter for employees, unassigned assets, product categories, due payments or open orders.
Customize tables on the Assets, Employees, and Orders pages and choose which columns should be displayed.
Find all important details on the overview screen
How many assets you're renting
How much you're spending on tech
Which assets can be returned and upgraded
Which payments are due or scheduled
Get in touch with our
business support
to book a demo.